Art inspired by hope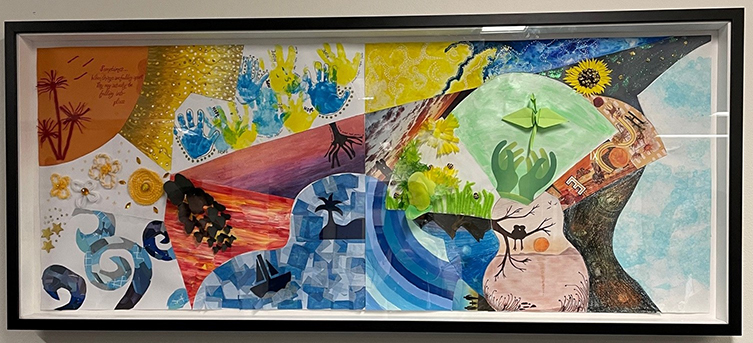 The talented Charlies staff from the Intensive Care Unit (ICU) and General High Dependency Unit (GHDU) have created a beautiful artwork that takes pride of place in the entrance of the ICU.
In May 2020 when COVID-19 was globally taking hold, Jing (Cherry) Ning, Research Nurse ICU & GHDU and Aisling McDonald, RN ICU developed a wellness initiative to engage staff and create a work of art inspired by hope.
"We thought the idea of joining puzzle pieces together to form a lovely picture symbolised each of us as individuals of both ICU and GHDU, working together as a wonderful team. Individual strength and team spirit were much needed during that time and were indeed what got us through," said Cherry.
"We needed a theme, a shared vision, and we thought of 'hope'! We thought no matter what challenges we were facing - we needed to have hope. We wanted people to portray their version of 'hope' and what 'hope' meant for them through art".
In designing their art piece, Cherry and Aisling went through a few options before landing on the final landscape design which included the sun shining and gently touching the mountains, trees, oceans and all the living beings, bringing them hope.
They created 19 pieces of different shapes, and each was assigned a number. They invited 19 participants to draw their piece from a hat and gave them three weeks to work on their piece with just a few rules around colour.
Cherry said even though we had an overall design in mind, we never knew what to expect with the final product…and we were so thrilled to see how amazing the final work was - it's a masterpiece!
"Everyone has thoroughly enjoyed this project and we are all very proud of the final work," Cherry said.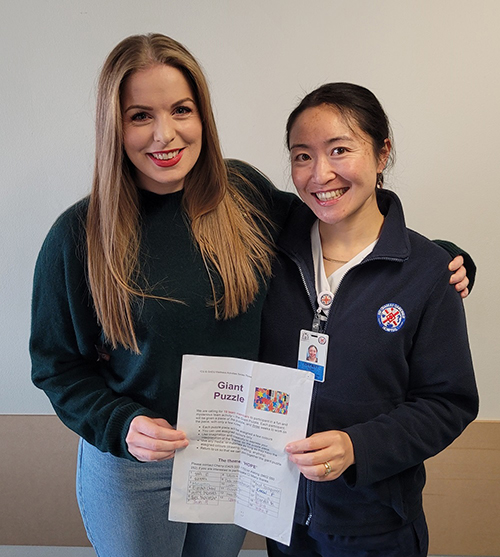 Aisling and Cherry