Charlies Respiratory team recognised with rare double honour at national meeting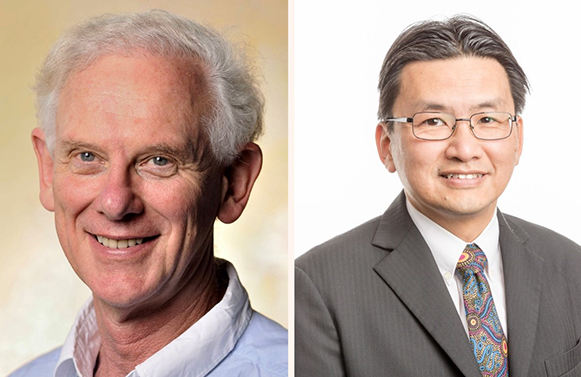 Sir Charles Gairdner Hospital's Respiratory Department achieved a rare double recognition of excellence at the recent annual Thoracic Society of Australia and New Zealand (TSANZ) meeting.
Professor Gary Lee was awarded the TSANZ Research Medal for sustained outstanding contribution to respiratory medicine and science. Gary's research is internationally recognised and has contributed significantly to scientific and clinical advances in pleural medicine across the world.
Emeritus Clinical Professor Martin Phillips was awarded the TSANZ 50th Anniversary Medal for outstanding contribution and sustained excellence in respiratory education and training in Australia and New Zealand. Martin has an international reputation in interventional bronchoscopy and further contributed to establishing the Lung Foundation Australia more than 30 years ago.
Gary and Martin join an esteemed list of previous TSANZ Medal winners, four of whom come from Sir Charles Gairdner Hospital - Profs Bruce Robinson, Bill Musk, Phil Thompson and Alan James.
Sir Charles Gairdner Hospital has the honour of having more TSANZ winners awarded than any other hospital in Australia or New Zealand.