Celebrating our dedicated staff!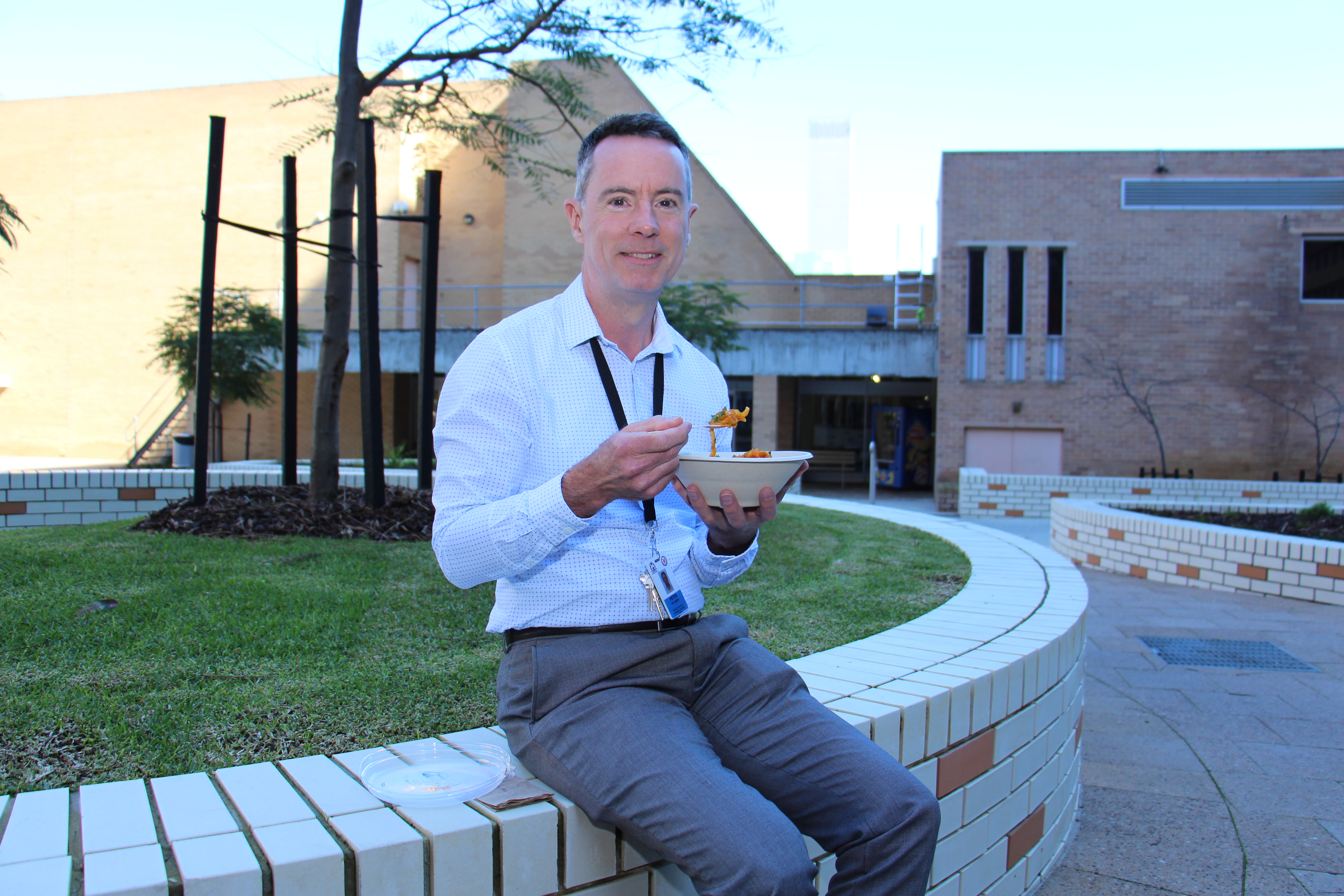 Congratulations to our July Sir Charles Gairdner Osborne Park Health Care Group Employee of the Month Award winner, Peter McEwen, SCGH Nursing Co-Director.
Peter was nominated by his colleagues for his integrity, dedication and commitment to his profession (so much so we had to grab him on the go as he ate his lunch!). Peter consistently uses his skills and ability to deliver outcomes for the benefit of our patients and the hospital. He always ensures that the patient is at the heart of any discussion, and drives to provide a better service to ensure that the patient is cared for.
Congratulations Peter!
A special thanks to our generous sponsors: Paywise Salary Packaging, HESTA, Smartsalary and StatePlus.
If you've had a great experience with one of our staff members why not put them forward for an award? Next time you are onsite ask how you can submit a nomination.