Mandatory wearing of face masks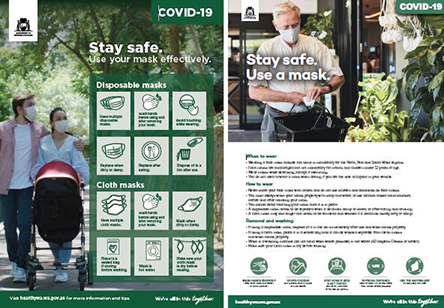 Most Western Australian residents are having a crash course in mask wearing (external site) with the recent introduction of mandatory wearing of face masks outside the home for the Perth, Peel and South West regions. The following information may assist you and your families.
Remember, if you feel unwell, please get tested (external site). Even if you recently received a negative result, if you feel unwell, go get tested again.
Thank you for helping to keep WA safe.
Stay home. Stay safe. Wear a mask.
General COVID-19 updates