Charlies' Operating Theatre Suite's 'Green Team' awarded Waste Team of the Year!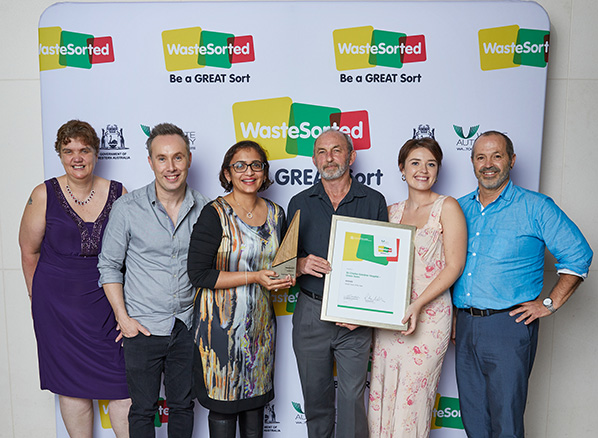 Congratulations to our 'Green Team' from the Charlies' Operating Theatre Suites who earlier this week were recognised as Waste Team of the Year in the 2021 WasteSorted Awards (external site).
The Green Team's diverse team of doctors, nurses, anaesthetic technicians and patient support staff are leading the charge in the challenging space of hospital waste management – and inspiring others to do the same.
In 2013, the perioperative team was the first in the State to introduce the recycling of surgical plastics, which has resulted in the introduction of recycling for many other waste streams for surgical, sterilisation services, post anaesthetic care and anaesthetic waste, such as batteries and single use instruments.
The Green Team has been implementing a variety of recycling waste streams for many years and in addition to this year's award, they received recognition in 2013 and 2018 for their commendable recycling achievements.
This win has meant so much to the team as it recognises all of their efforts in this space and there has been a positive 'buzz' on the floor as a result.
Well done Green Team, you are a great inspiration to us all as we strive to reduce our impact on the environment!