Celebrating our dedicated staff!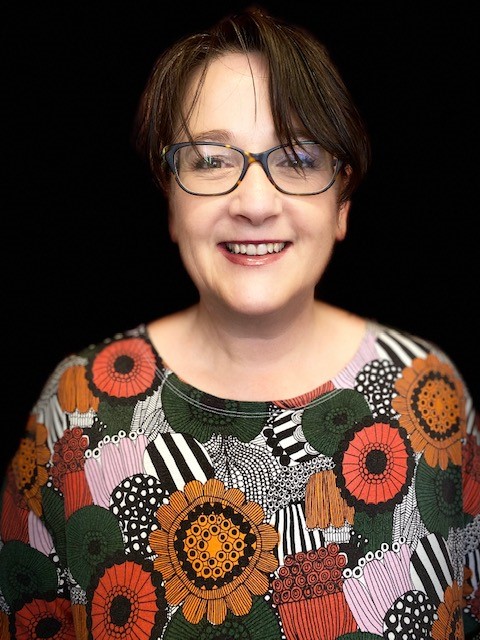 SCGH Social Work Manager Rhona Haining
Congratulations to SCGH Employee of the Month, Social Work Manager - Rhona Haining.
Rhona was nominated for the award by her Head of Department, Mary Joyce, with a glowing review of her willingness to take on the role of the SCGOPHCG NDIS coordinator while continuing her 'day job' of managing a team of social workers on the general medicine wards.
Rhona works across SCGH and OPH, providing education to medical, nursing and allied health staff and monitoring the progress of each patient on the NDIS pathway.
Mary said Rhona's work supports the NMHS strategic priorities, particularly her people-centred care approach and connecting with our care providers in the community.
"I commend Rhona for the high-quality service she provides to our NDIS patients, which is delivered with good humour and total commitment." Mary said.
Director of Allied Health Kim Brookes also recognised Rhona's achievement.
Rhona was awarded via a Teams e-presentation on World Social Work Day, and will enjoy cupcakes with her team members courtesy of sponsor P&N Bank.
Sponsor of the NMHS Employee Recognition Program, Alison Davies, of P&N Bank congratulated Rhona on her achievement.
"The care and dedication you have given to your patients and the continued support you give to your team, colleagues and peers makes you a worthy winner of the employee of the month," Alison said.
Rhona clearly demonstrates each of the five values of North Metro and is a worthy recipient of the $150 gift voucher from our generous sponsors.
A special thanks to our generous sponsors: Paywise (external site), SmartSalary (external site), P&N Bank (external site) and Hesta (external site).
Congratulations Rhona, your team obviously think very highly of you!