Celebrating our dedicated staff!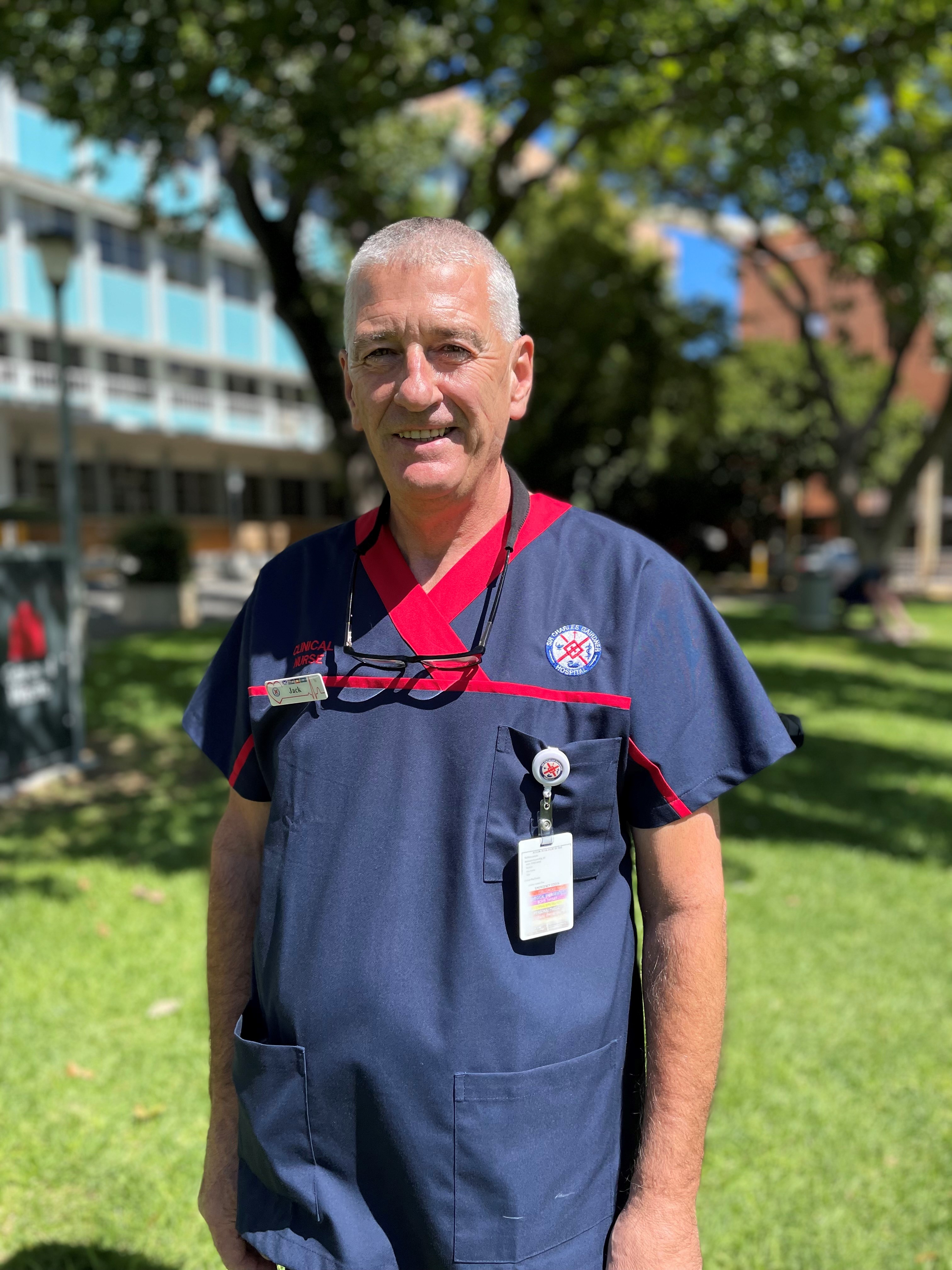 Intensive Care Unit (ICU) Clinical Nurse, Jack McCormack
Congratulations to SCGH Employee of the Month, Intensive Care Unit (ICU) Clinical Nurse, Jack McCormack.
Jack was nominated for the award by his colleague for providing exceptional care to his patients and their families, while undertaking innovative quality improvement activities alongside his clinical workload.
Together with his project team, Jack led the creation of an instructional video for clinicians to check and use the INONAX machine to deliver nitric oxide, an uncommon but essential substance often required to treat patients quickly in emergency situations.
Jack's video complemented the departmental guideline and staff reported it to be useful and easy to follow, which made it easier for them to set the machine up and commence patient therapy quickly.
Mel Eaton, ICU Nurse Manager said Jack was a worthy recipient of the award, demonstrating exceptional leadership and teamwork skills, and supporting his peers whilst providing wholistic, compassionate patient care.
"Jack exemplifies the NMHS values, having a can-do attitude and always striving to improve clinical practice - congratulations Jack," Mel said.
Jack was awarded via a Teams e-presentation, and enjoyed cupcakes with his team members courtesy of NMHS Employee Recognition Program sponsor, Grant Huisman, of Paywise.
Grant said Paywise were proud of their ongoing sponsorship of the NMHS employee recognition program. "We'd like to congratulate Jack for 30 years with NMHS and recognition as employee of the month," Grant said. "This is a true testament to your hard work and dedication."
Jack clearly demonstrates each of the five values of North Metro and is a worthy recipient of the $150 gift voucher from our generous sponsors.
A special thanks to our generous sponsors Paywise (external site), SmartSalary (external site), P&N Bank (external site) and Hesta (external site).
Congratulations Jack, your team obviously think very highly of you.