Hello Djeran!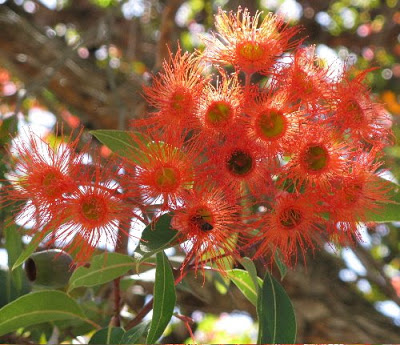 Djeran is symbolised by the soothing colour green signifying the move from the hot dry orange-hued weather into a cooler, lush dewy-morninged season.
Known as the season of ants and adulthood, marriages and courtship ceremonies, the growth into Djeran is marked by a change in the natural environment rather than specific dates. Noongar culture says that Djeran brings a change in wind direction from the north-east to the south-west and that flying ants will be seen surfing these newly-tuned zephyrs.
This week as we move from March into April, the soft rainy overcast days and refreshing breezes tell us that the scorching heatwaves are behind us.
We will notice the loud bursting of the red flowering gum and the shy head-rearing of the baby flowers of summer flame. Banksias will provide their flowers as nectar to nourish the small mammals and birds that love them.
As Djeran finds its foothold, our evenings will become cooler and fill with damp air to gently prepare us for the wintery months on their way.