New facility offers beauty and function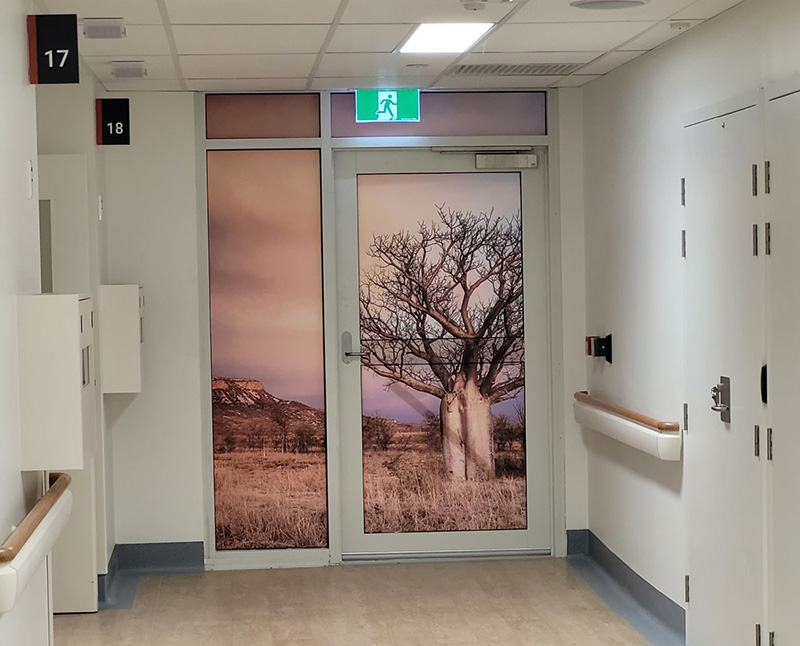 Patients on Ward C16 at Sir Charles Gairdner Hospital are surrounded by images of Boab Trees, the ocean and a real-life fish tank, as part of the newly refurbished facility for the elderly.
The refurbishment of the unit won the "Best Building Fit-Out in the $5m-$10m category", last Saturday night at the Master Builders Association WA awards.
Delivered by our Infrastructure Development team with Construction manager, Built Pty Limited (Built), the new look has been achieved under the minor works stimulus package.
Construction manager, Built Pty Limited (Built), entered the C16 project for the MBA awards and its not hard to see why they were successful.
As a care unit for the elderly and those with delirium the C16 works enabled a return to inboard ensuite bathrooms to all patient bedrooms, compliant Utility rooms, medication management and underpinning building infrastructure, along with bespoke design aspects for Alzheimer's and Dementia care.
The collaborative nature of the project was a large driver behind the success, with Built Pty Ltd and North Metropolitan Health staff dedicating many hours to meetings, design development and integration discussions and activities.
Our patients can now enjoy this state-of-the-art facility, when in our care along with our world class staff. #NMHS_Care