Grant to support brain cancer patients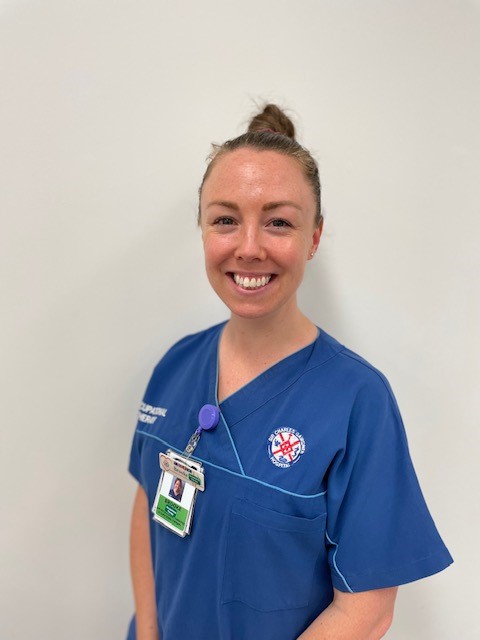 Cancer Services Occupational Therapy Coordinator Brooke Russell has won a grant to research the impact of early allied health intervention on patients with brain cancer.
Patients with high grade glioma (HGG), one of the most common adult brain tumours, are at risk of extended hospital stays.
Symptoms of the incurable cancer include mobility issues, paralysis, loss of vision and memory, and seizures.
Initial referrals to allied health are occurring late in the patient's journey, either when they present to hospital for additional treatment and support or when they are no longer coping at home.
The patient then remains in hospital while appropriate assessments, interventions and referrals are made to ensure they can be safely supported at home.
"This can take up to six to eight weeks to arrange from start to finish and causes a significantly increased hospital stay," Brooke says.
"The lack of access to timely services is an ongoing challenge for multidisciplinary teams when planning discharge for these patients."
The grant from Charlies Foundation for Research will enable an investigative team to examine whether referral to allied health at the time of diagnosis improves patient outcomes, as well as prevents prolonged hospital stays.
Researchers will also look at the impact of early allied health support on carers, who can become physical and emotionally overwhelmed. When their health suffers, this has a corresponding detrimental effect on the patient in their care.
"Preserving quality of life for brain cancer patients and their carers is very important," Brooke says. "Early referral would also enable earlier assessment and approval to access support through organisations such as the National Disability Insurance Scheme."
Consenting patient and carers at the Cancer Centre will be provided with early occupational therapy and social work intervention and monitored to determine the outcomes.
Brooke will lead a multi-disciplinary team with years of experience in clinical, academic and research roles with individuals diagnosed with cancer.
The project is expected to be completed in June 2023.