Staff Profile - Deidre Burnell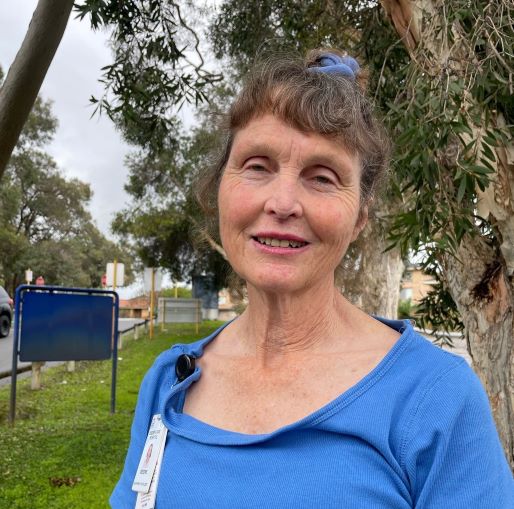 Deidre Burnell
Senior Speech Pathologist Deidre Burnell has seen plenty of changes in her 23 years at Osborne Park Hospital, but her reasons for staying have remained constant.
"One of the reasons I like working at OPH is the size of the hospital – it's large enough to have a wide variety of clients but small enough that staff still know each other," she says.
"It creates a friendly feeling and a sense of supporting each other. When I started working on the wards, I was working with a senior nurse who became a co-director of the hospital. We would still see each other around the hospital and be able to have a chat."
The staff she has worked with over the years – both in the Speech Pathology Department and the stroke and Parkinson's teams she works closely with – have also made a huge difference to her experience.
"My 'speechy' colleagues have been so supportive, hard-working and real team players; it's made my job easier."
Deidre started working with inpatients and outpatients with communication and swallowing problems back in 1999.
"When I first started my department worked with outpatient children, as well as adults. The paediatric service has since moved site," she says. "I had an office to work in as well as a shared observation room with a two-way mirror – now I work out of a shared office or hot-desk space!"
With the changes come opportunities and Deidre has relished them all, including working with the stroke team on an innovative program supporting stroke patients back in their homes.
She has also been part of the Parkinson's team for a long time and has fond memories of engaging dignitaries in loud vocal exercises as part of Parkinson's Action Week. Another highlight was attending a Parkinson's international conference in Hong Kong.
"I was amazed at the range of staff across the world who are working in the area and the breadth of knowledge – I learnt so much," she says. "Plus the food was brilliant!"
In her spare time, Deidre loves to sing, so much so that she is part of two singing groups, including one entitled Secret Women's Business. "We are a mostly over 60s women's group that perform a cheeky fun show of songs and stories. We hope to provide inspiration to over 60s that you can still get out there and have fun, sing and dance," she says.
Aside from making time for exercise, Deidre has volunteered in some capacity wherever possible, initially with Oxfam and now with CARAD, helping refugees learn English.
The speech pathologist clearly loves making a positive difference to the lives of others, something she gets to do every day at work, too. "One of the best parts of my job is the satisfaction I get when clients get real improvement with speech and communication," she says. "They are often so appreciative of the therapy they receive. They are also a bit of an inspiration to me as they cope so well with impairment and co-morbidities."