Telehealth putting patient convenience front and centre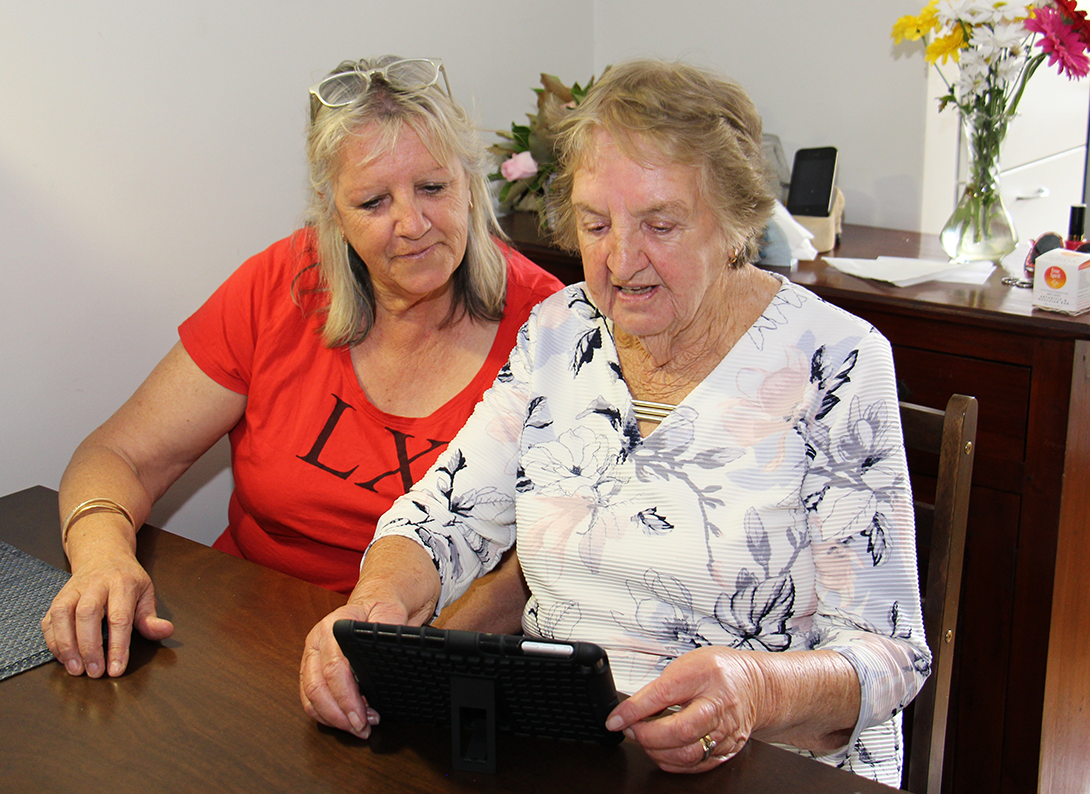 The North Metropolitan Health Service (NMHS) is expanding the use of 'virtual' consultations making it easier for Western Australians to meet with health care professionals at a time and a place convenient for them.
Whether that's from home, or even from a quiet room at work, NMHS is promoting the use of telehealth not just for regional patients, but for those in metropolitan areas too.
Patients simply download a free app, connect to the internet from any suitable device, and login with the details provided to undertake their video consultation, meaning there's no need for physical attendance at hospital.
NMHS Telehealth Manager Tania Orr said that for many patients, the travel time and inconvenience of attending outpatient appointments at a hospital is often a barrier.
"The reality is most of our patients have access to a video enabled device and the internet. Whether that's a mobile phone, tablet, p.c. or laptop – that's all that is required.
"We recognise that telehealth isn't suitable for all consultations, but we encourage patients to ask their health care professional whether theirs is. For appointments where a physical assessment is not required - like a follow-up or test-result appointment - telehealth is often the best method," she said.
A trial being run by NMHS is currently testing usage of telehealth as the default mechanism for a range of outpatient clinic appointments. This includes orthopaedics and surgical services clinics at Sir Charles Gairdner and Osborne Park Hospitals'.
Shirley aged 83 is one of many metropolitan patients now opting to use the technology available to make life a little easier. Living in Mosman Park, Shirley has been receiving speech therapy treatment via telehealth from Sir Charles Gairdner Hospital, without needing to leave her home. Supported by her daughter Corinne, who said telehealth had made treatment much more accessible.
"We were nervous about using telehealth at first, mainly because it wasn't something we'd done before, but the team made the process from start to finish easy for us to follow.
"I initially helped Mum get started but now she does it all on her own, it's that simple. We just tell Mum her appointment time, she logs in and away she goes" she said.
NMHS Chief Executive Robyn Lawrence said the continued focus on driving innovations was helping to future-proof the delivery of health care services.
"With increasing demands, it's essential we look at the options available to deliver sustainable care now, and into the future. This is a prime example of how we are looking to utilise technology available to us, to bring about improvements.
"The trial is focused on improving access to the right health care, at the right time, closer to home and in the home, for the benefit of Western Australians.
"We've traditionally seen telehealth adopted in regional and remote areas given the obvious advantages it brings in addressing geographical barriers.
"It's exciting we are able to take this one step further through the roll-out of the trial - for not just regional and remote patients, but metropolitan patients too - providing the highest level of clinical care no matter where you live," she said.
Telehealth Awareness Week runs from Friday 25 to Thursday 31 October. NMHS is running a series of events throughout the week for staff and patients, to ensure as many people as possible come to know about telehealth and use it to save themselves time, money and the hassle of travelling to appointments in-person.
Health service staff around the State use it as an opportunity to talk to patients during the week about the ways telehealth can benefit them.