Dysphagia. A difficult diagnosis to swallow!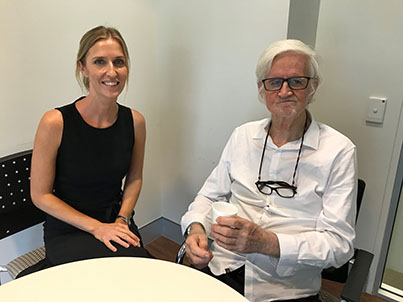 Do you know the average Australian swallows 500-700 times a day. That's around three times an hour during sleep, once per minute while awake and even more during meals.
Most Australians are unaware how difficulty with swallowing can be frightening and life threatening. It's why on Wednesday 17 March 2021, Peta Graciet, Senior Speech Pathologist at Sir Charles Gairdner Hospital, SCGH, is promoting Swallowing Awareness Day.
Swallowing Awareness Day 2021 is an opportunity to bring attention to swallowing disorders and to connect people with speech pathologists, the professionals who can help. Speech Pathologists assess and treat people with Dysphagia (difficulty swallowing) – pronounced 'dis-fay-juh'.
The theme for Swallowing Awareness Day in 2021 is: 'Dysphagia. A difficult diagnosis to swallow!'
Around 15‐30 per cent of people aged 65+ living in the community have a swallowing difficulty, with that figure rising to over 50 per cent for older Australians living in a nursing home. And after falls, choking is the second biggest killer of nursing home residents.
Karl Gobba (pictured with Senior Speech Pathologist Peta Graciet) received chemotherapy and radiotherapy at SCGH for base of tongue cancer in 2018 and is an ongoing patient due to his history of dysphagia. Karl said, "If speech pathology did not intervene with my treatment I wouldn't be eating and drinking now, and I would still be tube fed."
Peta Graciet said "A swallowing problem can occur at any stage of life. Swallowing is a skill developed from infancy."
"Babies born prematurely or children with abnormalities with the structure of their head, neck and face, such as cleft lip or palate can have difficulty feeding."
"Almost half of everyone who has had a stroke will have a swallowing problem," added Peta.
"Sixty-nine per cent of people with Parkinson's disease will have swallowing difficulties, as will 25 per cent of patients with Multiple Sclerosis."
"Swallowing Awareness Day is an opportunity for all of us to learn more about swallowing difficulties and how they impact on the lives of our friends, neighbours and our wider community."
"As speech pathologists, we are the professionals who assess and manage dysphagia."