Celebrating our dedicated staff!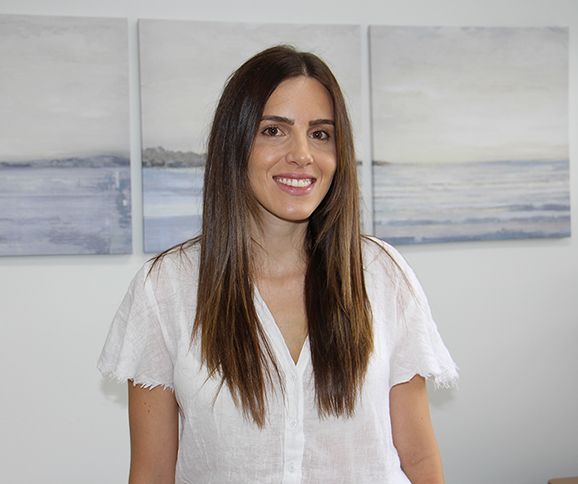 Congratulations to our January SCGH Employee of the Month Award winner, Tamara Hatton A/Senior Physiotherapist Cystic Fibrosis, Physiotherapy Department at Sir Charles Gairdner Hospital.
Tamara was nominated for this award by Deputy Head of the Physiotherapy Department Bronwyn Kaiser, who said Tamara is extremely passionate about the care of patients with Cystic Fibrosis (CF).
In undertaking the CF physiotherapy specialist role, Tamara has demonstrated compassionate leadership of the respiratory physiotherapy team at Charlies, always showing care and integrity in managing her staff.
Tamara leads a team of five physiotherapists and four students and sets a high standard for patient care. Tamara ensures staff are well-trained and well-equipped to manage a complex caseload of often chronically unwell patients, checks in on caseloads and wellbeing of her staff, offers assistance where needed and finds solutions for issues that arise.
When the pandemic was declared, Tamara was concerned for the impact it would have on the management and care of her patient group. CF patients are at greater risk for poor outcomes if they contract COVID19 and there was a greater anxiety among this patient group about attending hospital, thus they would potentially not attend and miss out on preventative management normally received via the outpatient clinics.
Tamara was successful in securing a NMHS Innovative Futures project grant to implement a Telehealth exercise program service for CF patients, and the project outcomes have shown significant positive results for the patients in reducing the need for hospital admission, and maintaining respiratory and cardiovascular functioning while out of hospital.
The feedback from patients was overwhelmingly positive as these patients were able to exercise in "groups" via Telehealth which is not normally possible when an inpatient, due to their risk for cross-infection. This group interaction also had significant benefits on patients' mental health and wellbeing, which was of greater importance during the isolation of COVID19.
This project was presented by Tamara at the Health Round Table review and received a commendation for best presentation/project in its group.
Tamara's nominators say she has a kind and gentle nature, displays genuine empathy for her patients, has built strong working relationships with her colleagues, and promotes a culture of collaboration, engagement and staff wellbeing at Charlies.
Tamara calmly and efficiently led the team through COVID19 upskilling, providing support and guidance for the physiotherapists working on these wards and mentoring a number of physiotherapists in succession planning.
Tamara treats all people equitably, showing interest and acknowledgment for other cultures and beliefs. She is quick to curb gossip, maintains confidentiality for staff and patients, and models non-judgmental interactions, making her a strong support person within the Physiotherapy Department for staff to seek out advice and mentorship.
Tamara displays great alignment between her personal values and our NMHS values.
Congratulations Tamara, you deserve this recognition! You have been a star team member and leader for the Physiotherapy Department, and for the cystic fibrosis and respiratory service of Charlies.
Clearly, the judges were impressed and also agreed!
Tamara and her colleagues celebrated at an afternoon tea where she was presented with a $150 gift voucher from sponsors.
A special thanks to our generous sponsors: HESTA, Paywise, Smartsalary and Aware Super.
If you've had a great experience with one of our staff members why not put them forward for an award? Next time you are onsite ask how you can submit a nomination.