Nurse Spotlight - SCGH's Harry Kahlon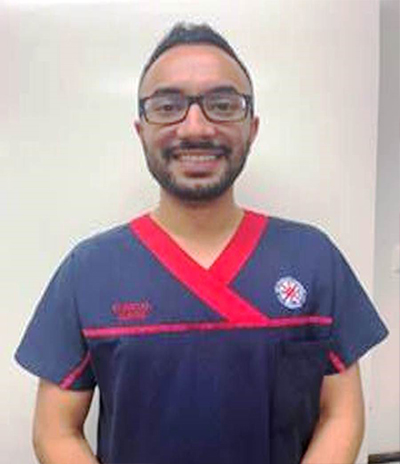 In celebration of International Nurses Day 2021, we are shining a spotlight on our exceptional nurses.
This year the Sir Charles Gairdner Osborne Park Health Care Group is focusing on nurse innovation in the face of an unprecedented global health crisis. The pandemic has opened up opportunities for us to stop and explore what we do and how we do it, providing nurses a way to do things better.
Today's spotlight is on Harrinder Kahlon (Harry), Registered Nurse on Ward G61 at Sir Charles Gairdner Hospital, for his work as Project Lead for the introduction of "The Cannulators", a team who is training colleagues on ways to enhance patient care through reducing risk of infection.
In 2019, SCGH had 21 reported cases of Staphylococcus Aureus Bloodstream Infections (SABSIs), 18 of which were identified as preventable and 3 of which were recorded on G61.
As Peripheral Vascular Catheter (PVC's) inserted in the Emergency Department (ED) are for quick and immediate access, staff need to remove these from the high risk Anterior Cubital Fossa (ACF) site as soon as possible. The ACF site is required when patients are dehydrated, actively bleeding, septic or requiring imaging. The goal is for all patient's within the Surgical Assessment Unit (SAU) on Ward G61 who are admitted via ED, to have their PVC re-sited within 24 hours unless clinically unwell, undergoing urgent CT or actively bleeding thereby potentially requiring blood transfusions.
Well done Harry!