Don't lose your voice - Rosie's story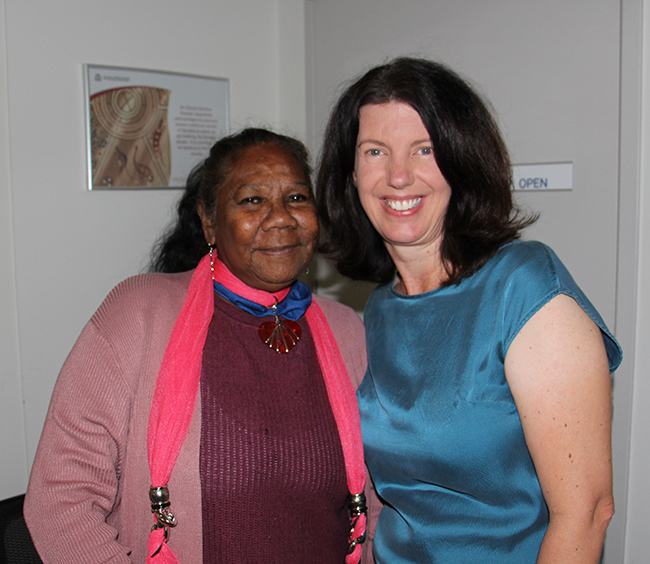 In August we officially launched the video "Don't lose your voice - Rosie's story," in which Rosie Charlie proudly shares her experience of having a laryngectomy from diagnosis to treatment and beyond.
In this video, the first laryngectomy resource developed specifically for Aboriginal patients, Rosie bravely tells her story with the hope of helping others who are faced with the terrifying news of having their voice box removed.
The video production was funded through the Charlies Foundation for Research "Bright Ideas Grant Program" awarded to Melanie Sonsee, SCGH Speech Pathologist.
The video was produced with the assistance of SCGH staff including - Aboriginal Liaison Officers and staff of G64 and the ENT Outpatient Department and is available throughout Australia.
We're so thrilled to see excellent resources like these become available far and wide and we thank Rosie for allowing us into her personal journey.