51 years of service!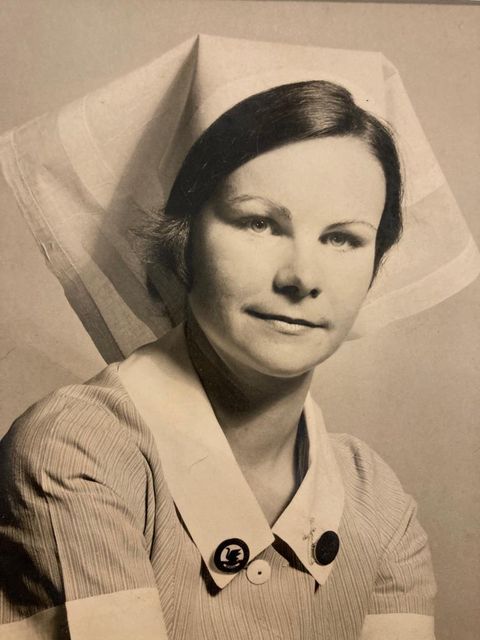 Heather Chitty
Congratulations to Heather Chitty who has just retired after 51 years of service to our health service.
Heather started at SCGH in 1970, then studied midwifery in NSW before returning to Charlies to work in the coronary care unit (CCU). After more training in coronary care she was promoted to Charge Nurse of the CCU at SCGH in 1977.
Heather went on to work as a clinical instructor for the student nurse program and joined the Army Reserve as a Nursing Officer, continuing to work with them right up until she retired as a Major in 2017. Heather played a significant role in the CCU, in particular the transfer of the old unit into the brand-new location in G Block.
Continuing her education at WAIT, receiving a WK Kellogg Fellowship to study at the Strong Memorial Hospital in Rochester, NY and finishing her studies with a Masters, Heather proves that you are never too far in your career to better yourself.
Heather's husband Michael and her Weimaraner Miss Amy are looking forward to her being around more, while she is excited about travelling again in the future and getting used to sleeping at night!
Thank you for your many years of service to our community Heather, and enjoy retirement!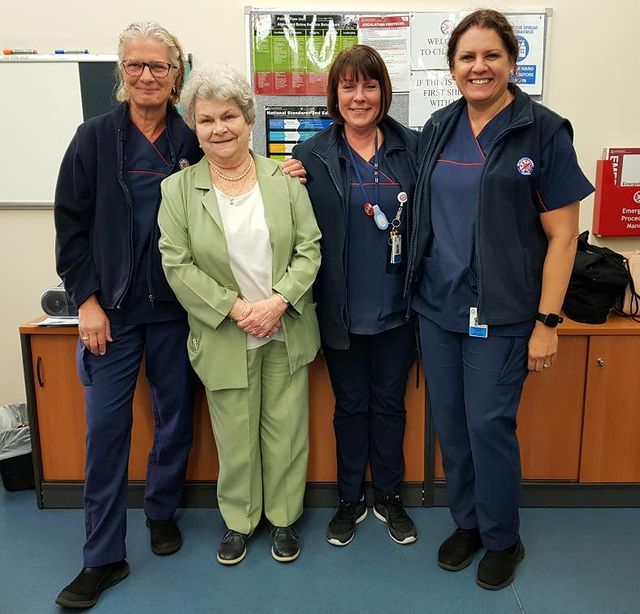 Image: Kim Luby AH CNS, Heather Chitty, Robyn Mortell AH Nurse Manager, Rebecca Crabbe AH Bed Manager