Welcome to P&N Bank as a sponsor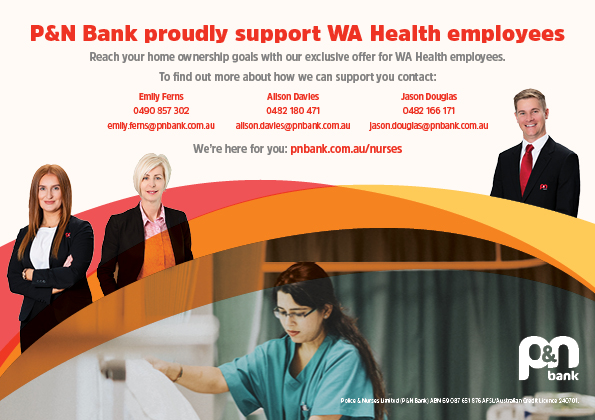 Our Staff Recognition Program has been given a boost with the inclusion of P&N Bank (external site) as a new sponsor for 2022. Along with Paywise (external site), SmartSalary (external site) and HESTA (external site), P&N Bank will be involved in the Employee of the Month / Quarter / Season awards, and the annual GEM Awards and the Long Service Awards.
"We are pleased to partner with P&N Bank (external site) who join us as the newest sponsor of our Staff Recognition Program," said NMHS A/CE Janet Zagari.
"The generosity of our sponsors allows us to continue to celebrate staff who go above and beyond through the awards program; expect to see P&N represented at these events in future."
For P&N Bank, they acknowledge that nurses are an important part of their history, and they're excited to be partnering with North Metro to deliver even greater value to WA nurses both now and into the future.
"We know nurses have varied work patterns and incomes, and that's where P&N can provide unique support when you need it most and in a way that suits your lifestyle," said Area Manager Mobile Lending Gemma Hay.
"Our highly experienced team understand your industry and can work with you to offer specialised advice to North Metro Health Services' employees.
"We can help with everything from managing your money and setting up your banking, through to helping you get the right information to get into your first home or making sure you are getting the best deal on your current home loan."