Aboriginal cadetships getting results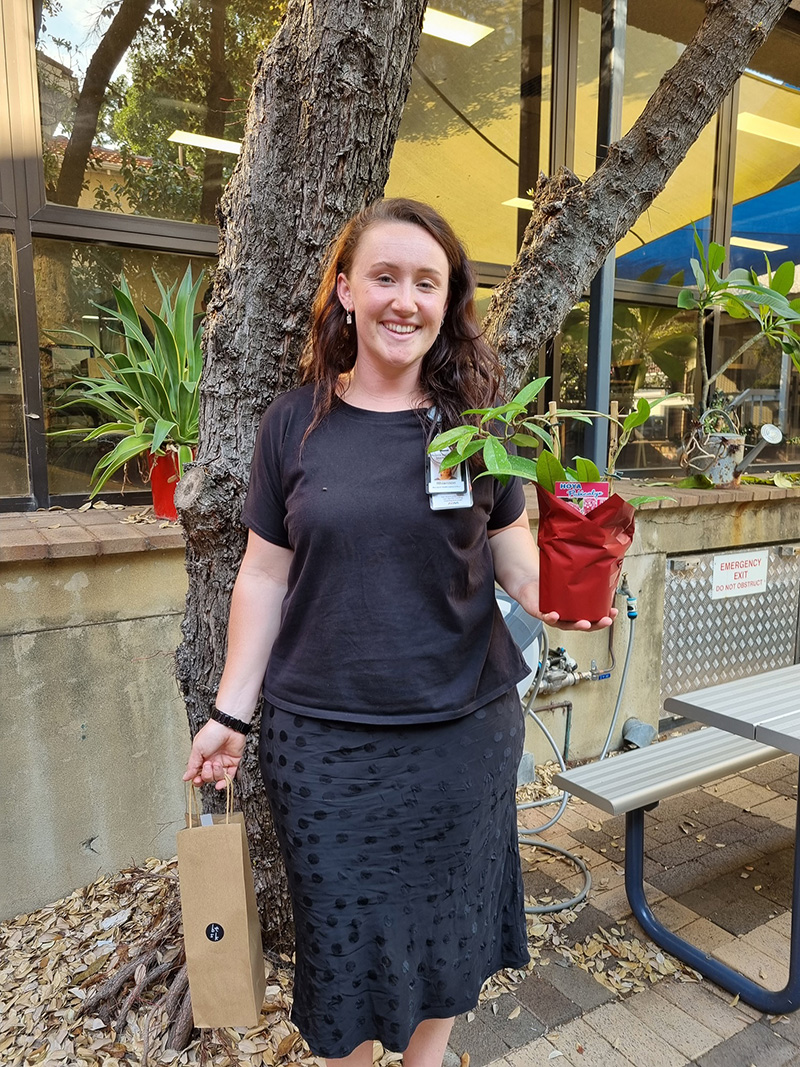 Rhiannon Potiphar
While studying Paramedicine, Rhiannon Potiphar joined the Aboriginal Cadetship Program, a key NMHS workforce initiative aimed at attracting Aboriginal students into the Department of Health. Rhiannon assisted at KEMH one day a week to begin with, working up to full time when she graduated from university.
Rhiannon's role was to liaise with Aboriginal families who had given birth to pre-term babies in the neonatal intensive care unit and to encourage them to come back for ongoing developmental assessments.
"I built a strong network with the parents, the regional child health nurses and local Aboriginal medical services in an effort to connect with families who lived remotely," said Rhiannon.
"This project really allowed me to further my understanding of the complexities and barriers that our mob face when trying to receive health care."
Rhiannon's time in the program showed some gaps in the process for the Aboriginal patients and families, and her advocacy skills were pushed to the limits in order to champion her vulnerable families.
"Previously, if someone didn't answer their phone or their number had changed, the team could only allocate so much time on a deeper search, and often the patient wouldn't be seen," explained Rhiannon.
"With the introduction of this project, I made it a priority to find these patients; by calling local Aboriginal medical centres, child health nurses and even family members.
"This had a hugely positive effect and we saw a drastic increase in the number of patients returning for their developmental appointments and therefore their babies' outcomes were inevitably improved."
The Aboriginal Cadetship Program assists with building a highly skilled, tertiary qualified Aboriginal workforce and is designed to provide Aboriginal students the opportunity to gain an income and work experience whilst studying full-time. NMHS employs about five cadets each year across all sites.
"Completing my cadetship through NMHS has been the most rewarding workplace experience I have had. I have grown and learnt so much more then I could have imagined," added Rhiannon.
"The experience of working in a professional multidisciplinary healthcare team while learning all of the underlying principles at university has been incredible and I will endeavour to take these teachings with me into my career."
Congratulations to Rhiannon who has now started work as a graduate Paramedic for St Johns WA, and who will no doubt continue to be an incredible advocate for her Aboriginal patients in the future.