Heart Week 2022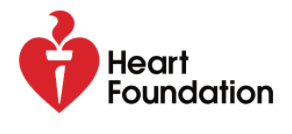 Amidst the ongoing challenges and uncertainties surrounding Covid, the health profession has found that many other important checks and 'upkeeping' have fallen by the wayside, none so much as heart checks.
This week is the Heart Foundation's Heart Week (external site) - 'one Australian is having a stroke or heart attack every 4 minutes' is their scary but need-to-hear message, and the Heart Foundation is calling on Aussies aged 45-74 to resume annual Heart Health Checks.
Consultant Cardiologist in SCGH's Cardiovascular Medicine Department, Dr Brendan McQuillan, spoke of the concern around the Covid-focus of the past 2 years taking away from what is still the biggest cause of deaths globally: heart disease.
"Shane Warne's recent untimely death was shocking, but he had the life patterns that led to it and it helped educate some about who could potentially have or get cardiovascular disease (CVD) . He also shone a spotlight on the mainstream belief that it is not a 'middle-aged' issue: it most definitely can be.
"Smoking and diet/obesity are still the major causes: do not ignore any potential symptoms - go and get a check-up from your GP. If there are any issues, you will be referred on to a cardio unit such as here or at FSH. We are a very experienced friendly team!"
For information on symptoms, to find out your 'heart age' or to check out the Heart Health Check Toolkit, or even for some great 'heart healthy' dinner recipes, go to the Heart Foundation's website:
Heart Week 2022 | The Heart Foundation (external site)