Celebrating our dedicated staff!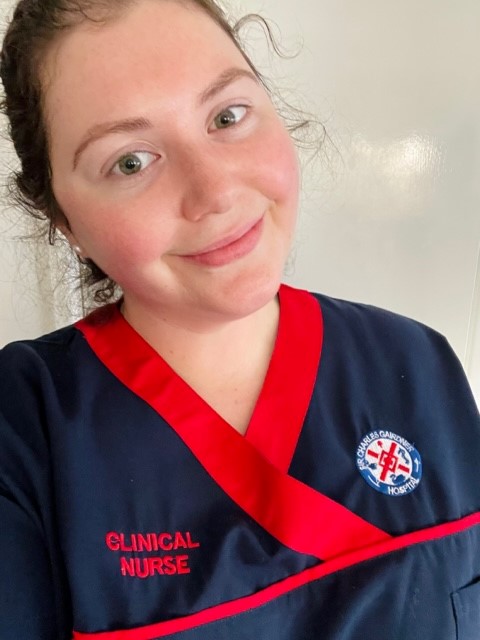 Ashlee Atkinson
Congratulations to SCGH Employee of the Month, Post Anesthesia Care Unit (PACU) Staff Development Nurse, Ashlee Atkinson who has been recognised as SCGH Employee of the Month.
Ashlee provides a reassuring face to patients who are scared or in pain as they wake up from surgery and has been recognised for the compassionate care and support she provides to patients, visitors, and staff in her role.
In support of her PACU colleagues transitioning into providing intensive care for COVID patients, Ashlee stepped up to support staff by preparing, organising, and obtaining resources and educational material to ensure the critical care skills of PACU nurses were maintained.
Ashlee was nominated by her Manager Clinical Nurse Specialist Elizabeth Fereday for going go above and beyond for patients and staff every day.
"Ashlee is indispensable in this unit and is a role model for staff and students in our team" Elizabeth said. "She provides compassionate nursing care with professional knowledge and clinical skill."
Ashlee was awarded via a Teams e-presentation and enjoyed cupcakes with her team members courtesy of sponsor of SmartSalary.
Ashlee clearly demonstrates each of the five values of North Metropolitan Health Service and is a worthy recipient of the $150 gift voucher from our generous sponsors.
A special thanks to our generous sponsors Paywise (external site), SmartSalary (external site), P&N Bank (external site) and Hesta (external site).
Congratulations Ashlee, your team obviously think very highly of you!