Celebrating our dedicated staff!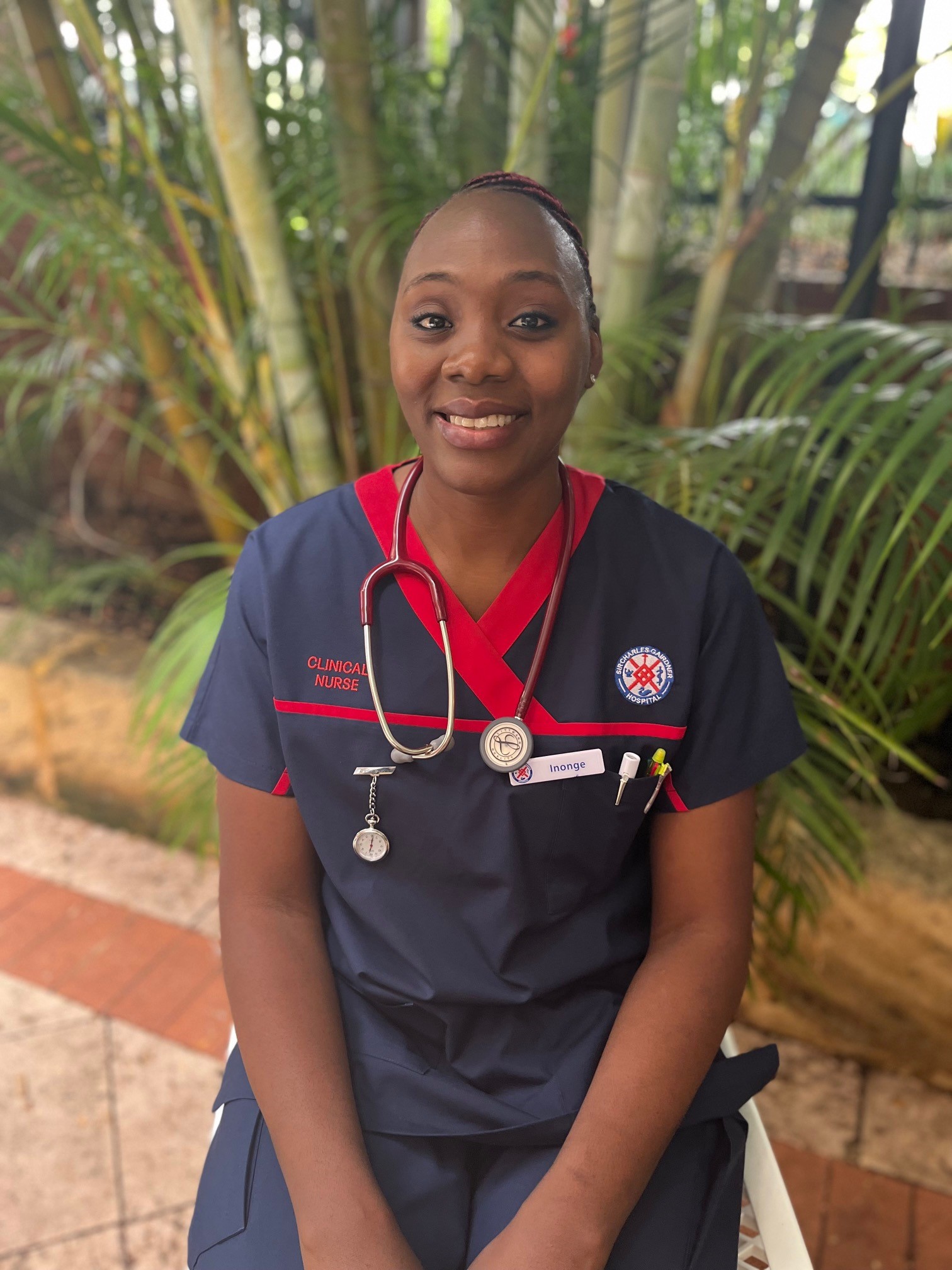 Imaging and Clinical Services Clinical Nurse Inonge Mundia
Cancer, Imaging and Clinical Services Clinical Nurse Inonge Mundia has been recognised as the Sir Charles Gairdner Hospital Employee of the Month for going above and beyond in the care provided for her kidney and liver transplant patients, and supporting her colleagues to do the same.
Inonge was nominated by her colleague for her dedication to providing holistic care to her patients with empathy and kindness, including anything from washing and blow drying a patient's hair after surgery, to following up and providing education to family members. Inonge has been known to stop at other wards before or after her shift to complete an outlying patient's peritoneal dialysis treatment to ensure best care is provided.
Inonge supports her co-workers and junior staff members with training regarding encephalopathic patients, dialysis patients, wound care and deteriorating patients, while building team morale and sharing innovative ideas to ensure best patient care. Her nominator described Inonge as 'the nurse she aspires to be'.
Judges said Inonge was a strong team member who goes above and beyond to provide care to patients and support to her teammates.
Nurse Manager Gill Williams will award Inonge a certificate and voucher. Inonge clearly demonstrates each of the five values of North Metro and is a worthy recipient of the $150 gift voucher from our generous sponsors.
A special thanks to our generous sponsors Paywise (external site), SmartSalary (external site), P&N Bank (external site) and Hesta (external site).
Congratulations Inonge, your team obviously think very highly of you!