Reaping the benefits of the Innovative Future (IF) Program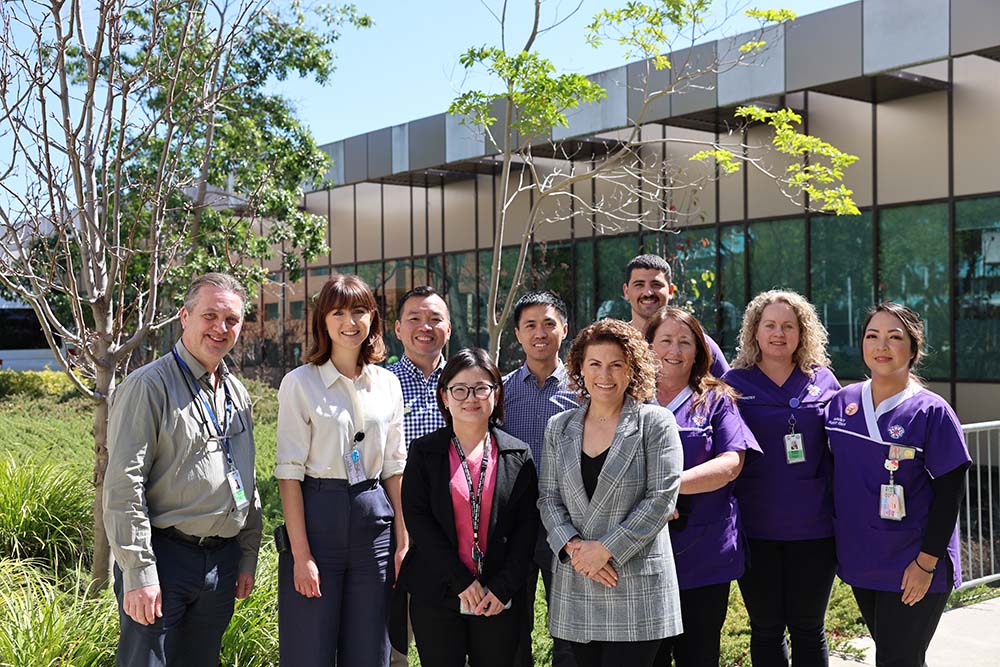 Pilot program trialling two new innovative pharmacy positions
A six-month pilot program trialling two new innovative pharmacy positions funded by the NMHS Innovative Future Program is set to be extended into 2024.
As part of the Innovative Future (IF) Program, Chief Executive's Challenge, the pilot program objective is to demonstrate a decrease in the burden of non-clinical tasks for nursing and medical staff at Sir Charles Gairdner Hospital (SCGH) which will now be incorporated into the 7 Day Hospital initiative.
SCGH Deputy Chief Pharmacist Daniel Makarounas said the project was about allowing more time for nursing and medical staff to provide direct patient care.
"It was a really great joint project between Pharmacy, the IF Program team, the Emergency Department, Ward C16 and the Medical Assessment Unit," he said.
"We wanted to see what kind of impact these roles would have on patient care and the feedback has been extremely positive."
The program has worked to reduce medication related incidents and readmissions, support early patient discharge, improve risk assessment compliance, improve medication cold chain compliance and much more.
The Clinical Pharmacy Support Technician and the Partnered Charting Pharmacist positions brought innovation to transformation alive with the HEART Program extending the trial roles and successfully embedded them into the 7 Day Hospital Initiative for 2024.