Innovative Smart Locker service at SCGH unlocks better patient outcomes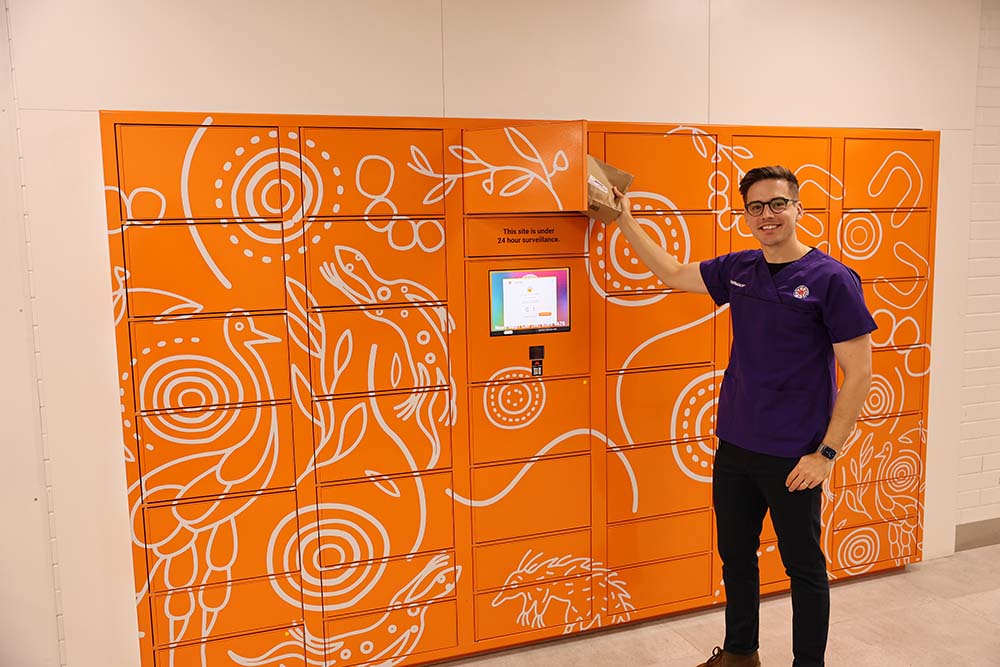 Innovative Smart Locker service at SCGH
Patient feedback on the innovative Smart Locker system introduced last year at the Sir Charles Gairdner Hospital (SCGH) Outpatient Pharmacy (OPP) has highlighted the success of the program.
The lockers allow patients to pick up their medications from the secure locations on ground floor in A block at times outside of the pharmacy's opening hours. A simple and efficient process, these lockers have provided patients with increased flexibility.
A recent patient survey saw 96 per cent of participants either agreed or strongly agreed that the lockers had made it easier for them to balance their health care with other commitments. In addition, 100 per cent of users said they would utilise the service again.
"I think this is an excellent idea! Now I don't have to leave work early and stress to get to the pharmacy before they close! I can collect my medications in a non-fuss practical way," said a patient.
An initiative of the North Metropolitan Health Service Innovative Futures program, these Smart Lockers were introduced as part of a focus to deliver patient-centred care and improve patient outcomes.
Congratulations to the SCGH OPP team for the successful implementation of these lockers.