Congratulations to Clinical Professor Alan James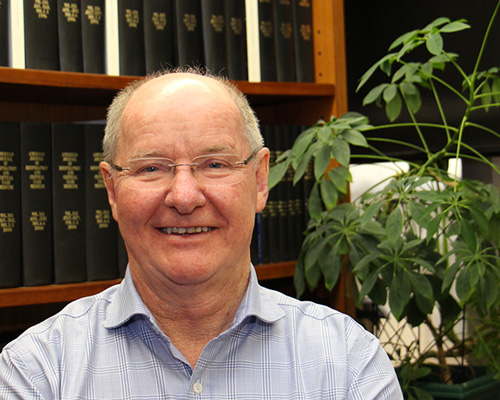 Congratulations to Clinical Professor Alan James who was yesterday awarded the Thoracic Society of Australia & New Zealand Research Medal for 2020.
This prestigious award acknowledges Clinical Professor James' outstanding contribution to the advancement of the practice of thoracic medicine in Australia and New Zealand.
Clinical Professor James and his research team have spent many years studying and improving our understanding of mechanisms of excessive airway narrowing in asthma, with a view to new approaches to treatment.
As Chair of the Busselton Health Study, he also leads research teams studying healthy ageing and the characteristics of airway disease such as asthma, cough, COPD, airway inflammation and altered airway structure in the general population.
Clinical Professor James has published a staggering number of more than 250 peer-reviewed original scientific journal papers, book chapters and editorials and in 2017 was awarded the Asia Pacific Society of Respirology Ann Woolcock Research Medal.
We are incredibly lucky to have Professor James here at SCGH and equally proud to see him duly acknowledged for his outstanding achievements and invaluable contribution.