Ray's retiring after 51 years of Radiotherapy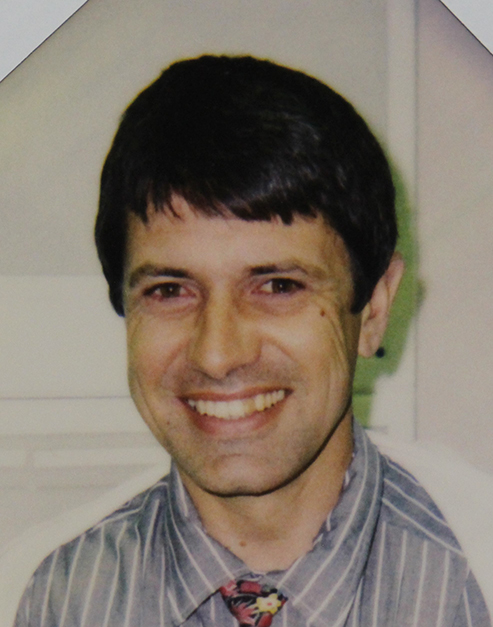 Ray Budge then
There will be plenty of things for Sir Charles Gairdner Hospital's Ray Budge to do in retirement: spending time with his nine grandchildren, helping in church activities, and sipping tea while reflecting on his incredible 51-year career in radiotherapy where he has seen many technological advances and improvements in treatment outcomes for patients with cancer.
Ray joined the radiotherapy team in 1970 as a cadet radiographer at the Institute of Radiotherapy, then a branch of Royal Perth Hospital, and learned to operate a number of radiation therapy machines. Management of the Institute was passed to Sir Charles Gairdner Hospital in 1975 and the Department of Radiotherapy grew quite quickly with the arrival of additional modern machines.
Ray has witnessed many technological changes; the radiation therapy machines have been improved to give higher radiation doses with enhanced precision, causing fewer side effects, and incorporated design modifications with the patient's comfort in mind.
The goal of radiation therapy is to maximise the radiation dose to a prescribed area while minimising exposure to normal cells. The older technology required radiation therapists to manually position the patient to administer treatment from different angles using physical wedges and standard shielding blocks or to manufacture their own shielding shapes to protect normal tissue and organs at risk. Current treatment technology has this shielding intelligence built into the treatment machines, treating patients with enhanced speed and accuracy.
Over the years Ray has worked in many roles and projects, such as implementing computing technologies that perform complex dosage calculations, creating new senior roles in the department, and creating opportunities for increased sharing of information, feedback and collaboration among the multidisciplinary teams involved in a patient's treatment journey.
During his career, Ray has acted in the Deputy Chief and Chief Radiation Therapist roles, and spent most of his time up until March 2015 in the role of Treatment Supervisor overseeing staff on six treatment machines to ensure an efficient service for patients with proper procedures and appropriate quality controls.
Since 2015, Ray has been working in a part time capacity using his SQL (Structured Query Language) database programming skills to obtain information from the MOSAIQ (patient information and verification system) for research purposes. Ray also developed script writing opportunities within the new Eclipse Planning System to further improve efficiency and accuracy in the treatment planning area.
Ray shared he has enjoyed his time working in the one field which has provided him with so much variety and the opportunity to work with many great people together in a great team atmosphere.
The Radiation Therapy team past and present gave Ray a warm send off with a morning tea on Monday where he was acknowledged as a stalwart whose extensive knowledge and lived experience will be greatly missed by all.
Ray is pictured below with Ed Bailey Chief Radiation Therapist.