Congratulations to our new Medical Physicists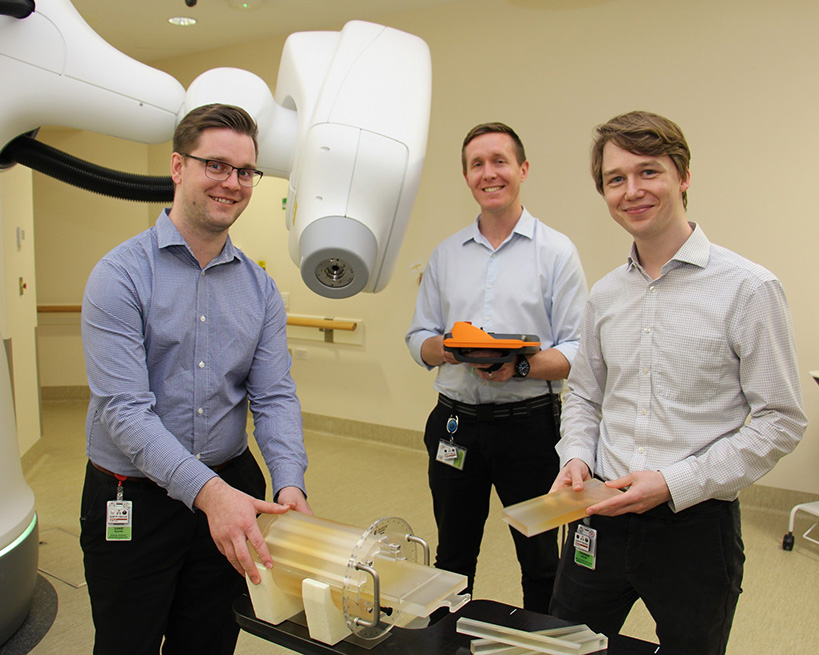 Jonny, Tom and Luke - Medical Physicists in the Radiation Oncology team
We are thrilled to share that our talented Medical Physicists in the Radiation Oncology team at Sir Charles Gairdner Hospital – Jonny, Tom and Luke, have recently passed their Australian College of Physical Scientists and Engineers in Medicine (ACPSEM) exam with flying colours.
Medical Physicists are an integral part of the Radiation Oncology team who ensure radiotherapies are delivered safely and effectively to our patients.
They assist radiation oncology staff - doctors, nurses, engineers and radiotherapists - in making decisions in the radiotherapy process, ensure equipment is operating safely, and help with the commissioning and implementation of new treatment techniques and equipment.
Our Medical Physicists celebrated International Day of Medical Physics yesterday, 7 November a date that commemorates the birth of Marie Curie-Sklodowska, a pioneering researcher of radioactivity.