Proud to be part of PRIDE in 2021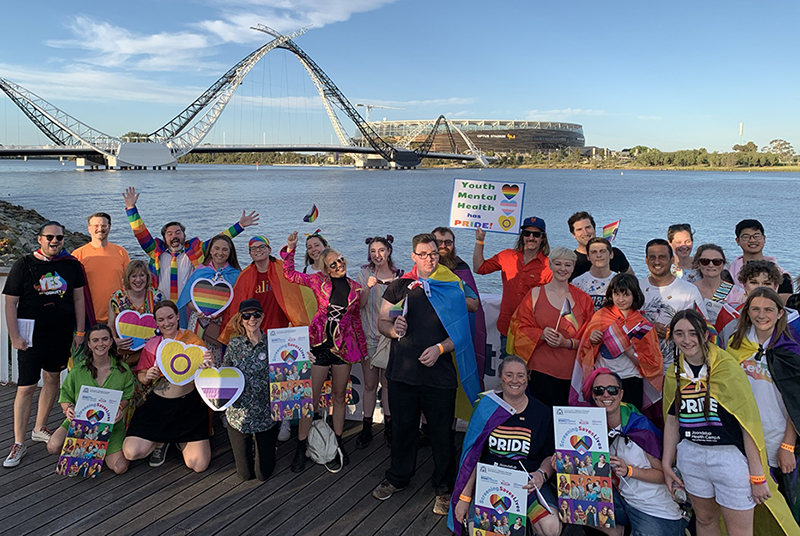 Saturday was an opportune time for us to demonstrate our commitment to diversity and inclusion as more than 50 of our staff participated in the first ever NMHS Pride Parade Float as part of the annual PRIDE parade in the city.
This year the theme was R.E.S.P.E.C.T and the NMHS contingent walked as queer, trans, intersex and ally healthcare professionals, encouraging all communities to respect and love themselves.
"It was great to see and be part of such an inclusive family event that was supported by not only NMHS, but all other HSPs," said Jodi Graham, Executive Director, Women and Newborns Health Service & Pride participant.
"I'm proud to be part of a health service that is committed to supporting a collaborative and inclusive workplace culture that values the diversity of our people and patients."
For the Pride Parade organising committee, it meant so much to get the support of so many around them.
"We were thrilled and so proud to have so many of our colleagues, our families and friends, and consumers too - both from LGBTQIA+ communities and allies - participate and celebrate with us," said Courtney Barnes, Liz Leahy, Deanne Lotter and Mara Day.
And from Le Roberts, Clinical Trials Liaison Officer & Pride participant, "I am proud to be able to be the real me and would love people to find out what that does mean to me."
Enjoy these pics from the weekend and check out the scrub caps signifying our professions as well as the capes made of pride flags to proudly celebrate the diverse identities.