International Nurses Day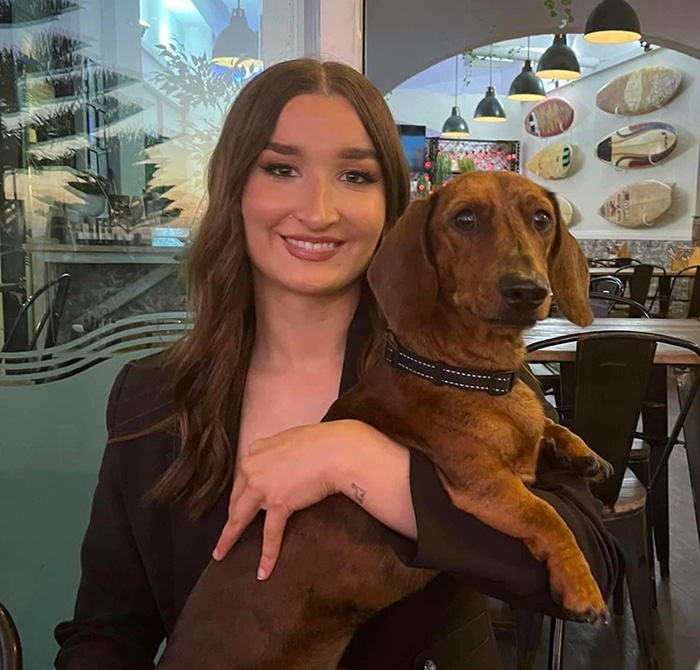 Ellen Wright and Bailey (the dog)
Thursday May 12th is International Nurses' Day and we are creating celebrating our nurses for the amazing work they do.
Along with a video tribute (external site) from patients and colleagues and a raft of compliments, we are sharing the stories of some of our nurses across SCGOPHCG, some very experienced and some just beginning their careers.
Wherever you are, remember to thank the nurse beside you today!
Ellen Wright has been on the Renal/Hepatology ward at SCGH since graduating in December 2021. After five months as a Graduate Nurse, Ellen strives to learn something new every day and says she is looking forward to developing her clinical skills and professional confidence as her career progresses.
To anyone else thinking of taking up nursing she says "Just go for it! Nursing is such a dynamic profession with endless opportunities. You'll find what you want to do."
Ellen says, "I became a nurse because I've always found comfort in the feeling of helping people, I think it's a privilege to be a part of someone's healthcare journey."
Although nursing can be difficult, especially not being able to switch off at home after a physically and mentally heavy shift, Ellen says that being acknowledged and thanked by patients, families, and others for her work is very rewarding.
The support of her team at SCGH is a key factor in her ability to learn and thrive at work. Ellen says, "My co-workers, both senior and junior nurses, go above and beyond to ensure I'm going okay during a busy shift. Having an accepting and supportive team really makes a difference in this profession."
The theme for International Nurses Day 2022 is, Nurses: A Voice to Lead - Invest in Nursing and respect rights to secure global health. Ellen says, "As nurses, we are our patients' advocates. At times, we need to be their voices to ensure they are receiving the best standard of care. Individuals deserve to have their needs met."
Thank you for everything you do every single day to care for our patients and support your team members. Happy International Nurses Day!