International Nurses Day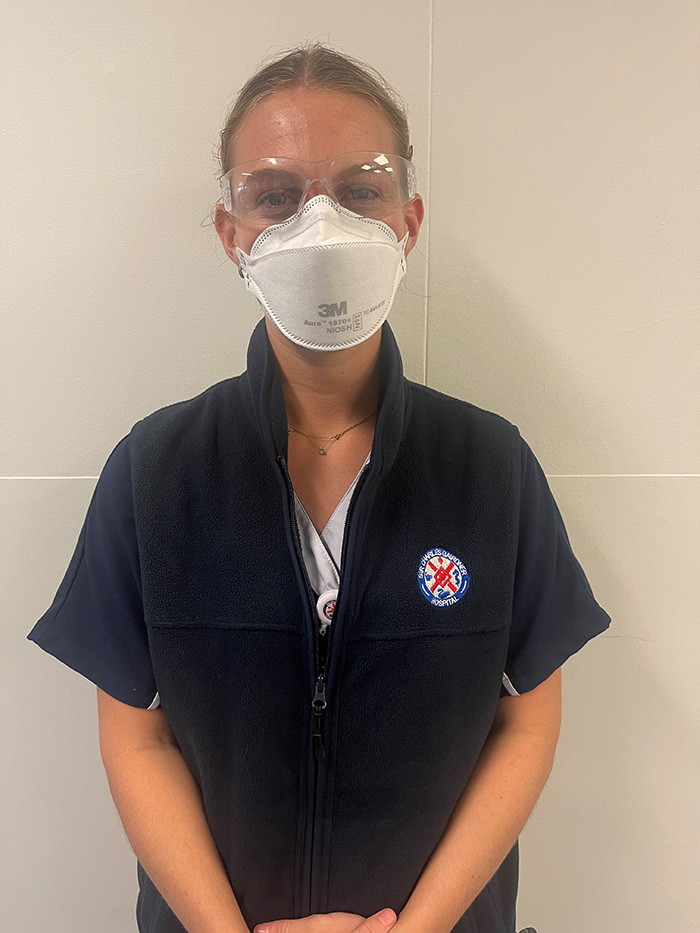 Grace Johnson Graduate Nurse
Thursday May 12th is International Nurses' Day and we are creating celebrating our nurses for the amazing work they do.
Along with a video tribute (external site) from patients and colleagues and a raft of compliments, we are sharing the stories of some of our nurses across SCGOPHCG, some very experienced and some just beginning their careers.
Wherever you are, remember to thank the nurse beside you today!
Grace Johnson is a Graduate Nurse on Ward G61 (General Surgery) and with three months of nursing at SCGH under her belt since graduating, she is right at the beginning of her career.
Grace was drawn to nursing and general surgery as she loved the idea of helping others when they are vulnerable and says "I am passionate about providing care to those in need. I also love providing patients with education about their health. I strive for quality and compassionate care and leading my patients to the best health outcome possible for them is so very rewarding."
Nursing inherently comes with challenges, and Grace says, "The hardest part of nursing is being exposed to the reality of terminal illness and the unfortunate circumstances that some people are in; the feeling of helplessness when there is nothing else that can be done. Staff shortages can sometimes limit the amount of care we can provide to people in need, which is a frustrating issue especially during this time with the pandemic. But we are always trying our best and doing the best we can. I think it is important for patients and their families know that."
One of the attractions for Grace is the sense of camaraderie amongst nursing staff and she has had fantastic support from her team. She says, "All the staff on the ward are always extremely helpful. The staff development nurses are amazing. I have never felt alone or embarrassed to ask for help. I am looking forward to learning more and more in my career and progressing into leading younger nurses and providing them with the same kind of support I have received."
To other young nurses starting out, or just beginning their training, Grace says, "Be strong. Initially it is difficult but with time, and even only after three months, I am already finding it easier mentally and physically. Remember that no question is silly! No matter how stupid you feel asking the question to senior staff, it is safer than not asking any questions at all."
The theme for International Nurses Day 2022 is, Nurses: A Voice to Lead - Invest in Nursing and respect rights to secure global health. Grace says, "We must keep investing in healthcare and nursing staff as without us there is no global health. Nursing should not be underestimated, and I believe the profession deserves more respect than it receives. We must be given a voice so we can be heard."
Thank you for everything you do every single day to care for our patients and support your team members. Happy International Nurses Day!