Research Business Support
The Research Business Support team provides dedicated financial and business support to researchers at SCGH and OPH. The team is focused on implementing and transitioning all research teams to the new Standard Model for Managing Clinical Research Funds (SMMRF) Policy implemented by the Department of Health. The team aims to provide the following services to those research specialties on the Standard Model:
Operational - transactional financial processing such as invoicing sponsors, paying internal and external service providers; assistance with project budgeting queries and reviews.
Financial - operationalise SMMRF policy and assist with WA health processes of opening or closing cost centres.
Human Resource - research related FTE approvals, FTE reports and staffing strategies for research areas.
Governance - monthly financial reporting and monitoring.
What is the Standard Model / SMMRF?
Clinical research is an integral part of the operations of WA Health, and ensuring that research funds are managed appropriately is critical to improving the sustainability of clinical research in our hospitals.
The Standard Model for Managing Clinical Research Funds (SMMRF) often referred to as the Standard Model seeks to reform a complex area, developed in consultation with a variety of stakeholders, to improve compliance, transparency, governance and operational efficiency in managing clinical research funds.
The Research Business Support team is here to support you in implementing the Standard Model for your speciality. If you wish to understand this new policy and discuss your transition plan, please do not hesitate to contact our friendly RBS team at SCGH.ResearchBusinessSupport@health.wa.gov.au.
Standard Model for Managing Clinical Research Funds (SMMRF) Cost Centre Process Flow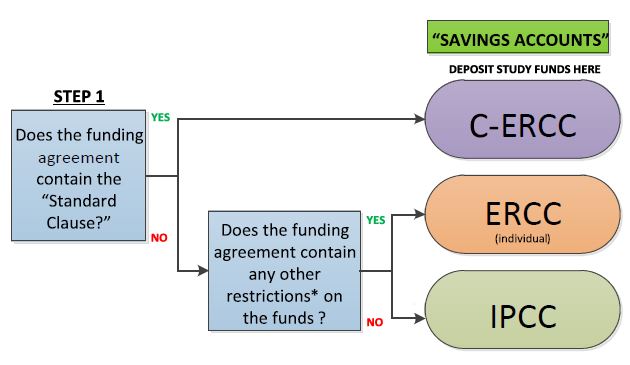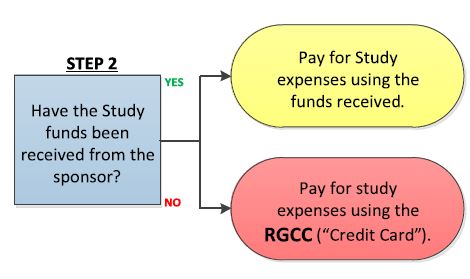 Key
C-ERCC: Consolidated Externally Restricted Cost Centre
ERCC: Externally Restricted Cost Centre
IPCC: Internally Protected Cost Centre
Standard Clause (Typically in Schedule 7 of the CTRA):
Clause 6.9 "For the avoidance of doubt, payments made under
Clause 6.1 comprise all direct and indirect costs for the Study and
the Institution will restrict indirect costs to a pooled cost centre at a
clinical specialty level within the Institution and apply to expenses
relating to clinical trial administration and research activities."
*Restrictions: e.g. requirement for a reconciliation of funds or a
return of unspent funds to the sponsor.