Clinical Trials and Research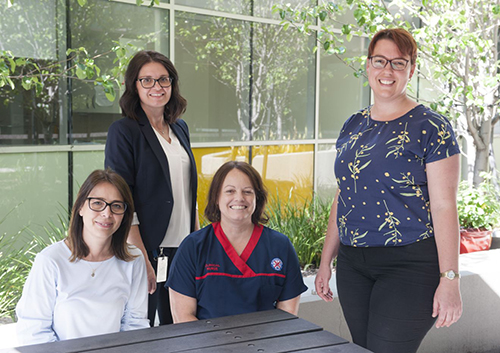 Clinical Trials involving radiation therapy contribute to the advancement of scientific knowledge and novel technologies. Patients who participate in Clinical Trials play a significant role in helping to develop better treatments and other interventions which could benefit future patients. The information gained from Clinical Trials can be used to help improve the rates of local tumour control, reduce the potential side effects of radiation therapy treatments, improve the quality of life of patients, and potentially also increase the overall survival rate of patients.
The Radiation Oncology Clinical Trials and Research Unit team at Sir Charles Gairdner Hospital (SCGH) consists of highly experienced Radiation Oncologists, Radiation Therapists, Medical Physicists, Biostatisticians, Clinical Research Coordinators, Clinical Trial Coordinators, Research Nurses and Research Assistants.
Patients who are having radiation therapy at SCGH may be eligible to participate in one of the many Clinical Trials being conducted. Eligibility is generally assessed by a Radiation Oncologist who will discuss this with suitable patients.